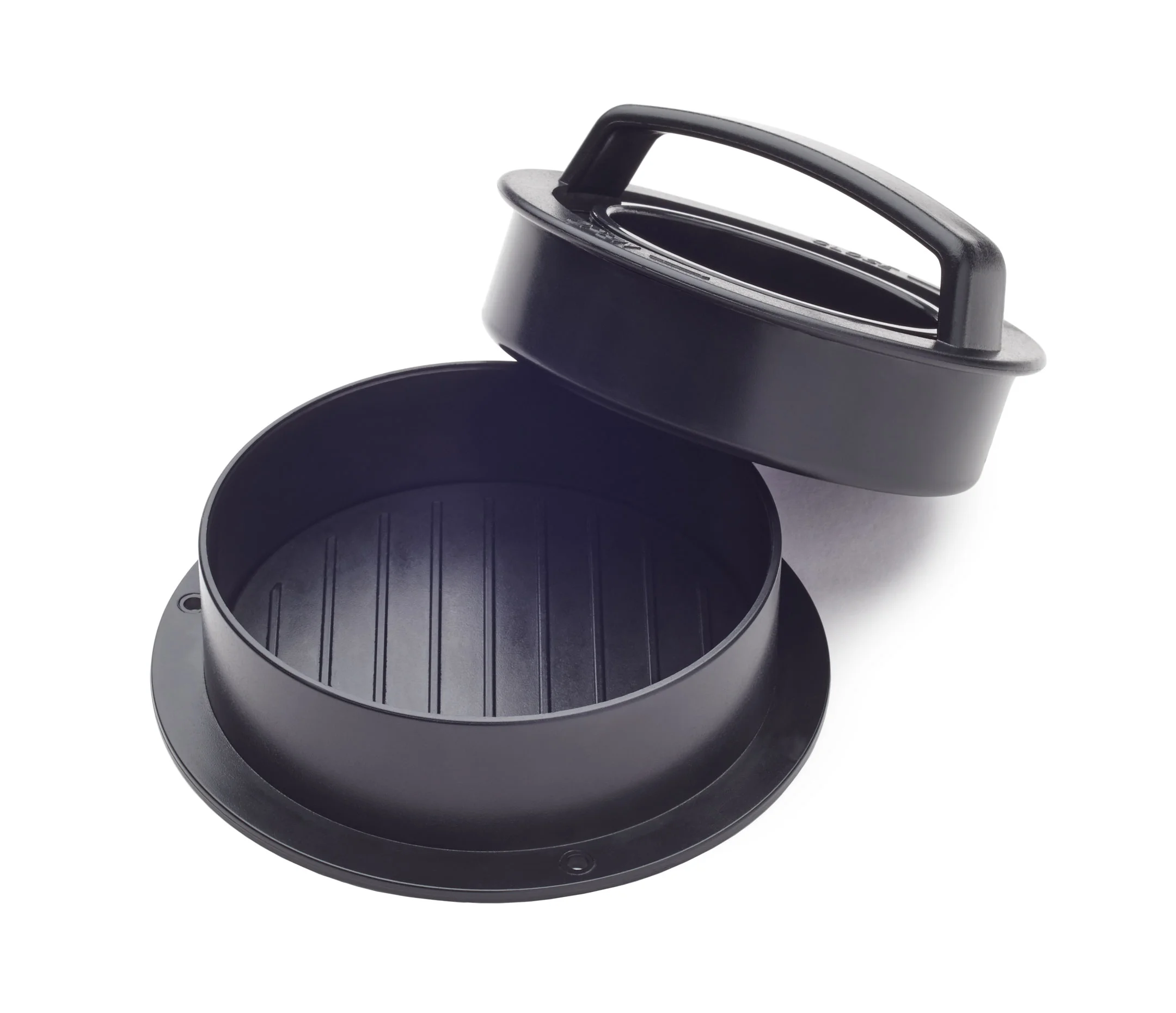 Fire up the grill and build a better burger this season in minutes! 
4¾" x 2½" (12.5 x 6.5 cm)
Make burgers, sliders, or stuffed burgers in minutes. Stuff burgers with goat cheese, grated cheddar or crumbled feta, or blue cheese.
• Compact design allows for easy storage.
• Made of durable ABS plastic.
• Dishwasher safe.